Search Resources
David Lawson Real Estate Team
The Ideal Place to Find Your Best Value on Park City Real Estate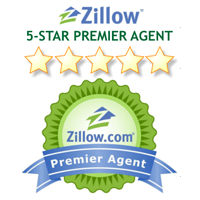 If you are looking for a Park City home or other Park City property, this is the ideal place to find your best value on Park City Real Estate. Here you can preview Park City Properties for Sale, tour Park City neighborhoods, Park City Condos, Park City Gated Communities, Park City Golf Communities, Park City Ski-in Properties and, if you like, maybe even Get to Know Us Better. It's all about providing you the tools you need to confidently complete your Park City real estate transaction. Our tools include easy to use Park City Property Search and Deer Valley Property Search Tools and Area Information. If you need our Expert Real Estate Assistance, we are a click or call away. No pressure, no strings - just great service!
Park City is not only a great place to play but is a fantastic place to live as well. Here in Park City we have a wide range of property prices as well as a widely varied selection of real estate offerings. As an example, we offerer everything from some of the most amazing private gated communities in the nation to miner's shacks in old town. We also have an amazing array of Park City condos from which to choose. Some of our condos are high-end ski-in and our selection reaches down to the small relatively inexpensive studio condos. 
Some of our gated communities are designed to be ski-in and others cater to a whole list of other lifestyles such as equestrian communities, private golf communities, fly fishing, outdoor living, wilderness, and the list goes on. Additionally we have other non-gated ski in Park City properties, as well as other non-gated golf course communities, we have Park City property in town, and park City real estate that is secluded wilderness property. When you contact us we can find you the Park City house or Park City property that fits you exact needs.
Ready to Find a Park City Home or Deer Valley Home?
Let's face it, when you buy a Park City property, (which includes Deer Valley property) you're not just buying wood, brick and mortar on a piece of dirt. When you buy a Park City property you are buying "lifestyle" - The Park City Lifestyle, which means lots of fun and activity! This also means you need local Area Information if you are to make a quality Park City home buying decision. Are you ready to take your online tour? If so, the Park City and Deer Valley Neighborhood Explorer provides you with a list of the area's neighborhoods. When you search them you will find all kinds of terrific area facts and awesome photos to give you a glimpse of this great Park City area that we call home. Oh, don't forget to request your comprehensive Park City and Deer Valley Buyer's Resource Guide now. It's our way of saying welcome to Park City!
How Much is Your Park City Home Worth?
In any market condition, that's the #1 question asked by Park City home sellers. If you have to sell your Park City house, it needs to be sold for top dollar and in a timely manner. The primary question is always How Much is it Worth? Allowing us to help you in pricing your Park City home or other Park City property accurately, will make selling your Park City real estate so much easier. Your Park City house or other Park City property will receive Maximum Exposure with our exclusive, non-traditional, and time-proven award-winning marketing plan. Plus, with our exclusive guarantees, we actually guarantee every aspect of the selling process will be managed to your complete satisfaction. Contact Us today for your initial Home Evaluation. You can reach the David Lawson Real Estate Team at: 435-901-0904. when you call please ask about David Lawson's exclusive guarantees as well as the bonuses that he offers to those who work with him. I believe you will begin to see the difference that working with the David Lawsn Real Estate Team provides immediately, and understand why we are some of the finest agents in our very exclusive Park City real estate market. Don't wait any longer, start living your dream right now. Just call - 435-901-0904
The Lawson Real Estate Team has partnered with Ski Butlers to offer you discounts on ski equipment rentals.
 Click the logo below, you will be taken to the Ski Butlers Rental Website, there you will be able to make reservations.